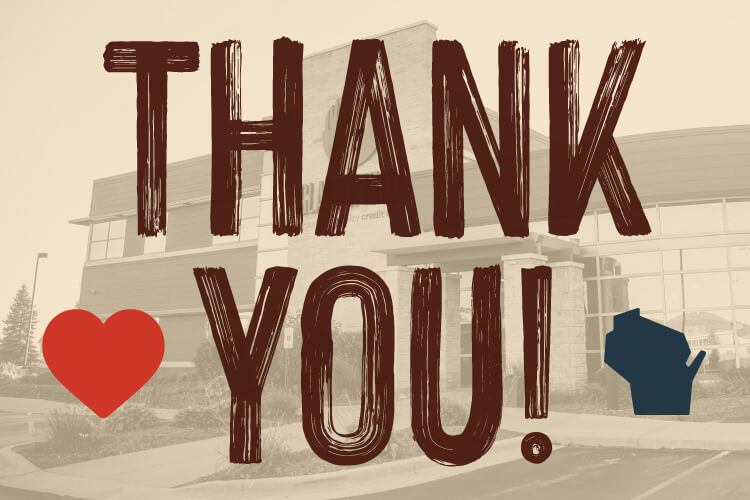 Our members are the best.
We've been serving as your community credit union since 1934. To thank you for putting your trust in us, we took the opportunity to demonstrate how much we value your membership. On Friday, September 17th we held a Member Appreciation Day at our West Bend, Hartford and Fond du Lac branches from 8:00 a.m. to 5:00 p.m.
We served food fresh from local eateries, gave away cash prizes, and everyone who attended had a wonderful time. It was a great way to gather together to share our common bonds.
Thank you for your support.